HOW TO BUY AN ELECTRCI BIKE - THE MACWHEEL
Posted at 10:00 - 17th Des- Chloe Mitchel - Vacation
Macwheel E-bike 2019
We here at The Macwheel love electric rideables ; electric skateboards, e-scooters and e-bikes. But electric bikes belong in a category of their own because they're more than just a fun tech fad. They could actually be the future of transportation. Meanwhile, major bike manufacturers are finally waking up to the profit potential of e-bikes and are introducing their own lineups. Prices are fluctuating, but you can get a solidly built, reliable e-bike for less than $1,000. Obviously, there's a lot to choose from out there, and you don't want to get fooled, so here's what you need to know.
MOTORS, SENSORS, AND EVERYTHING IN BETWEEN
Generally speaking, e-bikes are bicycles with a battery-powered "assist" that comes when you pedal or, in some cases, use a throttle. Pushing the pedals engages a small motor, which gives you a boost, so you can zip up hills and cruise over rough terrain without breaking a sweat. Twisting a throttle does the same with no pedaling necessary.
E-bikes tend to use different types of sensors to determine how best to dole out power. There are two types: torque sensors and cadence sensors. Torque sensors regulate the motor based on how hard you're pushing the pedals, while cadence sensors work off of how fast you pedal. Most good bikes use torque sensors, while the low-enders have cadence only. A lot of bikes use both.
I highly recommend testing out both types of motors before buying an e-bike to see which is the best fit for you. Think about how you plan on using the bike: commuting, off-roading, touring. The better e-bike brands usually match the appropriate motor placement with the type of bike they're selling. Most mountain bikes come with midrange motors,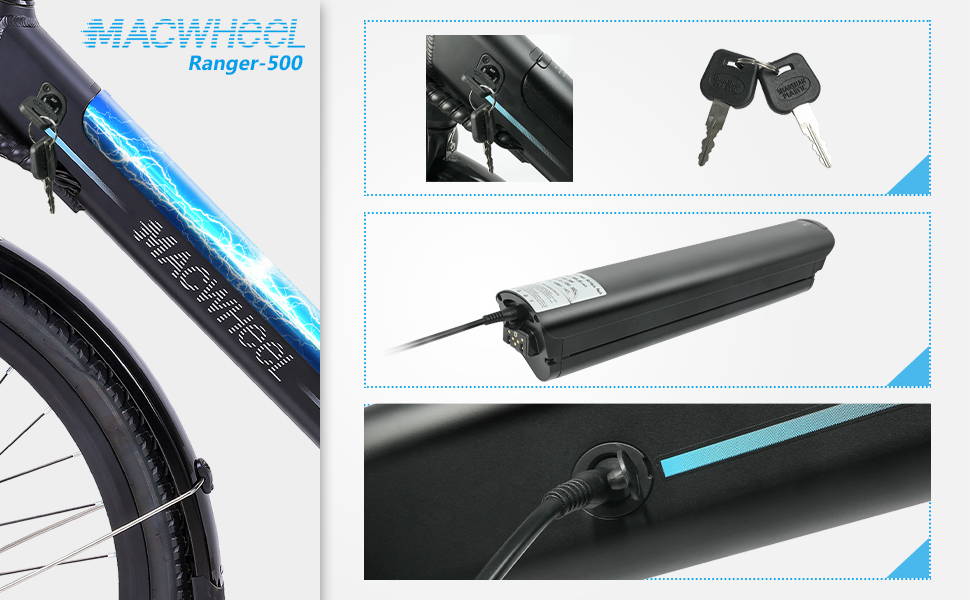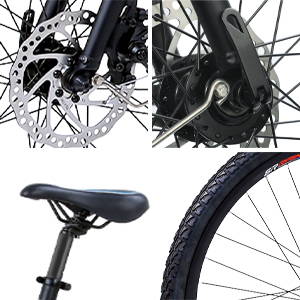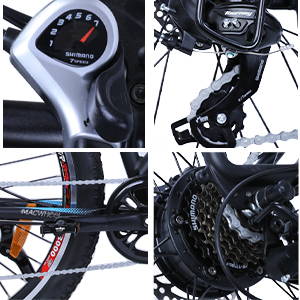 HOW E-BIKES WILL CHANGE TRANSPORTATION
In Europe, pedal-assisted electric bikes with 250W motors capped at 25 km/h are treated as regular bicycles.
E-bikes can come in a huge variety of shapes and sizes, from city bikes with thick tires and stylish designs to cargo bikes with enough power to haul heavy loads or even a couple of kids. There are some fun retro designs and some really cool space age ones. My personal favorites are the city bike designs.
E-bikes lower the barriers to biking, making it easier for people who are older or more anxious about the stresses and strains of biking to justify riding. You're more likely to ditch your car or delete your Uber app if you know you can get to where you're going faster and more efficiently without getting overly tired or sweaty.
Streets in the US are designed for cars, and bikes and pedestrians are often just an afterthought. This marginalization has caused a shameful spike in cyclist and pedestrian deaths nationwide. E-bikes won't reverse that trend unless enough people stop driving and start pedaling. Only then will cities find themselves confronted with the choice between maintaining the status quo or redesigning their streets to be more livable, walkable, and bikeable.
Expert Thoughts

Electric bikes can make getting around so much easier for everyone, including older people and people with different abilities. Look, everything is terrible, and obviously, e-bikes won't solve anything unless more people start riding. But there is one thing I can promise you: once you start riding, you won't want to stop.
- Frank Mitchel -
---
24 comments
---
---